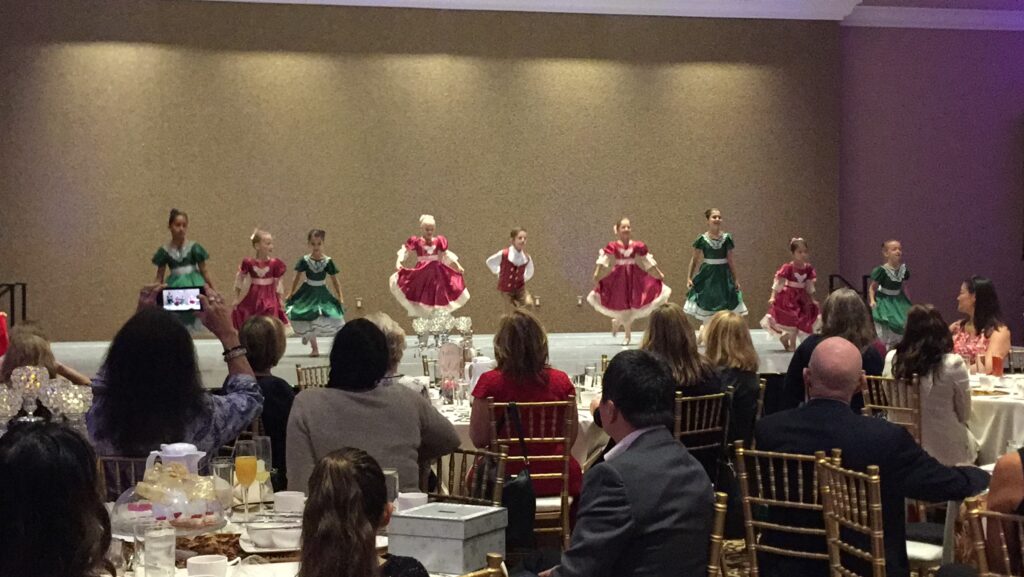 The Scottsdale Ballet Foundation is once again holding the best Nutcracker Sweets Tea in the Valley! Save the date for the wonderful event with a full 3 Plated Tea Service, crafts for the little ones and featuring a special holiday performance by the students of the Scottsdale School of Ballet.
The event will be held at the luxurious Chateau Luxe in Phoenix on Sunday, December 15th. The event doors open at 11:30 a.m. and we will finish by 2:00 p.m. You can purchase you tickets here or at the front desk of Scottsdale School of Ballet but make sure you purchase them soon to enjoy this kickoff to the holiday season. For more information on the Tea call the foundation at (480) 665-8679.
A limited number of only 4 Premiere Tables at *$600.00 each include:
Priority seating and entry into the event
A table for 10 with Reserved Seating in front of the Stage
1st served for all plated tea service
Regular tickets are: *$55 Adult – *$45.00 Child
*Ticket prices listed are when purchased at Scottsdale School of Ballet. All tickets purchased online are as listed including the PayPal fee.
Seating for the regular tickets is open seating will follow the Premiere Tables and is on a first-come first-served basis. Purchase tickets here and for individual tickets, chose 1 option, the number of tickets and to purchase additional tickets in a different option, click "continue shopping" at the top of the PayPal page.
If you cannot make it to the Tea, consider making a donation to the foundation with the PayPal link. PAYPAL.